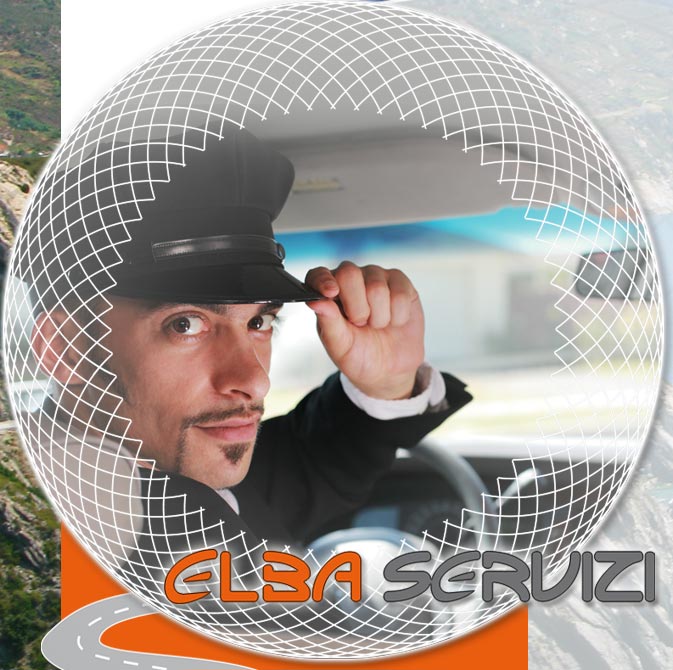 N.C.C the alternative to taxi
N.C.C the alternative to taxis for your
customers, to book and to know
the price at the start
Car rental with chauffeur is a very fine product in Elba, offered to those who want to travel in comfort, tranquillity and safety. For your best choice in car rental with a driver Elbaservizi gives you the best in: availability, rapidity, drivers and vehicles.

Reliability, discretion, professionalism and courtesy of our chauffeurs are the essentials for choosing Elbaservizi when needing car rental in Elba. Elbaservizi's Car rental with chauffeur offers you only highly qualified personnel, with driving experience in all kinds of traffic and weather situations. They all have perfect knowledge of the area and are constantly updated with the traffic situation of the route you will be travelling.

You can count on the discretion and reliability of our chauffeurs to protect your privacy and allow you to work or rest in absolute tranquillity, all your phone calls and/or meetings are respected by absolute privacy. Any need or request due to unforeseen events or changes of plans will be taken care of by our chauffeurs.

Car rental with chauffeur means punctual service on your arrival at the airport, but also means comfortable spacious vehicles with all the comforts and accessories for your well being and your safety. Modern vehicles for a quality journey - our vehicles are constantly checked for safety standards. Elbaservizi guarantees a car and chauffeur rental at the highest level.
NEWS