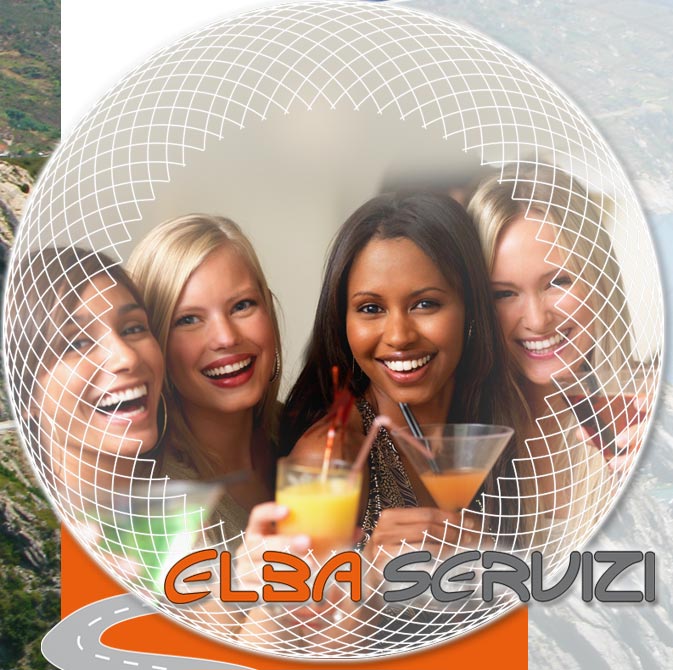 Night Service
Discotheque shuttles and Night Services

NIGHT BUS DEPARTURE TIMES FOR DISCOS AND PUB

A group of beautiful people that want to go dancing in Elba and only want to worry about having a good time! Use our BUS and forget about other worries. Join us! Alcohol abuse is the most common addiction in the world, especially among teenagers. Alcohol is one of the most common risk factors for health and one of the main causes of mortality and illness.
Young people are the most vulnerable to the physical and psychological effects that alcohol abuse can cause. To control this phenomenon among the young generation is not a simple thing. Next to prevention of alcohol abuse it is very important to convince those who do drink not to drive.

On the basis of this consideration the Company Elbaservizi offers this service: "Disco and Pub with a Shuttle Bus" and a "Night Transfer Service".

Elbaservizi wants to promote a special service for all those that want to go to a discotheque or a pub and not have the worry of driving. An alternative means of transportation that is much safer than driving after a night out. Our company is advertising this service so that the largest number of young persons will use it, as a group, so that prices will be affordable to everyone.

To book this Service we have a toll-free number 800 034 426.


| | | |
| --- | --- | --- |
| | | Send a message to a friend and tell him about this service so that everyone can move around safely!!! |
Help us better the service by sending your suggestions and advices, your help will make our service more efficient!
NEWS